Hello! Thank you for popping by to find out more about Our Little Craft Co.
My name is Emma and I am the sole owner and wearer of every hat at my little business. That is what makes me different to most yarn retailers. Because it is just little old me here (and my very helpful husband on occasion), I know every order inside out and each one means so much so I ensure every customer has the best service possible from start to finish and beyond.
My love for crochet has changed my life and I will be forever thankful to my friends and family for their support and not forgetting each and every amazing customer. I would not be here without your support and for your love of yarn crafts. Thats why its not My Little Craft Co,  its OUR Little Craft Co.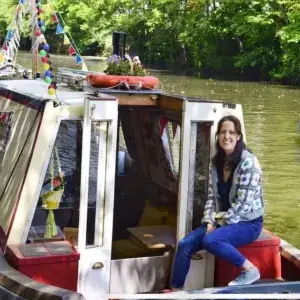 2019 – Where it all began
All my life I have had a creative passion for art and crafting, but it was crochet that was the one closest to my heart. When I visited my local yarn shop, I always dreamt of  running my own little woolly shop one day. My little piece of yarn heaven that I can share with like minded yarn loving peeps. So out of curiosity,  I began to research the idea for fun, but I never thought it would ever be possible!
2020 – The year that changed the modern world. Especially for me!
Retail shops were closed so I could no longer visit my local yarn shop that sold my favourite yarn, YarnArt. So, while some folk were out buying toilet rolls, I decided to put my woolly business plan into action. A retail premises was not a viable option with Covid still looming, so an e-commerce website became the obvious choice. So we converted our study into a store room, built a website and by the end of the year, Our Little Craft Co was born and I had taken my first online order.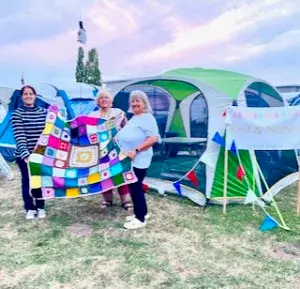 2021 – New adventures
I was working full time at the same time as starting my new adventure, so it certainly had its challenges. Packing orders before work, during my lunch hour and in the evening. It was a slow and steady start but every month brought record sales. With new product lines being added and repeat business, the sales just kept growing. I realised I needed more space with the ever increasing product range, so I rented a unit locally and at last our house became our house again.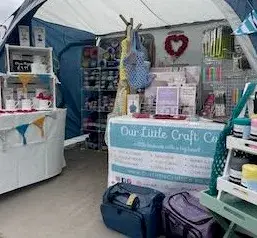 2022 – Time to fly the nest
My little business went from strength to strength and it became apparent I could no longer continue to work full time and keep up with my day to day business needs. So it was time to take a giant leap of faith and jump in feet first. At the end of the year, I resigned from my job of 22 years and although it was daunting, I knew it was going to be amazing. And so now reality kicks in and it really begins.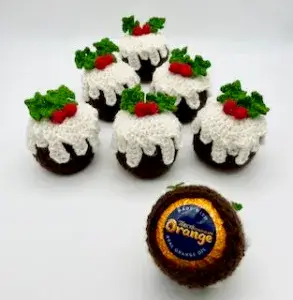 2023 – Keep calm and carry yarn
This year social media platforms have been incredibly challenging. With ever changing algorithms,  fraudsters and random messenger lock outs, but we keep calm and carry yarn regardless. But on a happier note, we added the amazing Emu yarns into our collection this year! They are fantastic and they offer their stockists the best support. So much so that every other month we have tried to add another yarn from their catalogue, with the hope to have their entire range available in the near future. Eeek!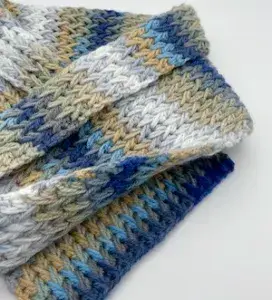 "Just received my order, super fast, can't wait to try out the daffodil patter. Love the colours, Thank you."
"YarnArt Jeans is THE best yarn for amigurumi and I am so glad I found Our Little Craft Co!"
"Fabulous business. One I will use again and again. Great service and products. xx"
"Amazing fast delivery, the yarn was beautifully presented and packaged. It is amazing yarn in fabulous colours and super soft!"
"Lovely store, my order arrived very quickly and packaged so beautifully, I didn't want to unwrap it! Fantastic service xx"
"I'm very pleased with the quality of the yarn/wool and I will be recommending you to all my yarn friends."
Find Our Little Crochet Community on Facebook and Instagram